The Many Benefits of Gymnastics for Children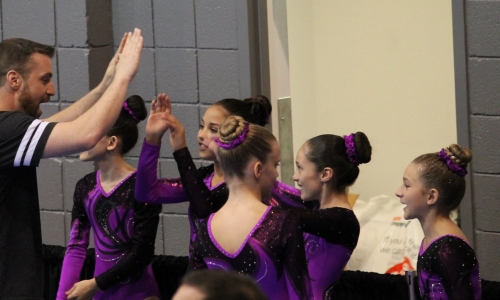 Participating in sports is a great way for children to grow and develop physically, mentally, and socially. Gymnastics in particular provides comprehensive training that promotes strength, speed, flexibility, balance, discipline, and more regardless of the type of gymnastics program your child is interested in. In this post, we will look at some of the many benefits of gymnastics for children.
Overall physical health and coordination
With technology and the Internet taking over for many children, it's more important than ever to get them involved in exercise, like gymnastics, at a young age. Children who participate in gymnastics have improved body control and balance, strength and flexibility, and spatial and body awareness. These skills will help them in gymnastics and also in any other sports they may want to participate in.
Emotional growth
Gymnastics is challenging and takes a lot of hard work, independence, and discipline. The commitment that it requires to be successful can help show children the importance of working hard and staying motivated. Achievements and leveling up in gymnastics build confidence and helps children to stay committed. The strict codes of conduct reinforce the need to follow rules in order to promote safety and mutual respect for other children.
Social benefits
Gymnastics allows children to work within a team environment, engage with children their age outside of school, and engage positively with adults. The major social benefits that gymnastics can provide, include learning to listen, follow directions, take turns, staying quiet, sharing, and respecting others.
At Branch Gymnastics in Kalamazoo and Battle Creek, we have seen the positive impact gymnastics can have on the physical and emotional development of children. If you would like more information about our gymnastics programs and their many benefits, do not hesitate to contact us today!